We guarantee all our products are 100% genuine.
We have made it our mission to provide you with genuine and high quality products.
All products that you can buy from us come directly from the manufacturers. Any other practice is strictly against our code of ethics.
If you have questions or concerns about the authenticity of a product you have received, please contact our customer care for assistance!
Our company Tech Services, s.r.o., as the seller and operator of the e-shop at safebreath.help is one of the Cambridge Mask Co worldwide authorized distributors.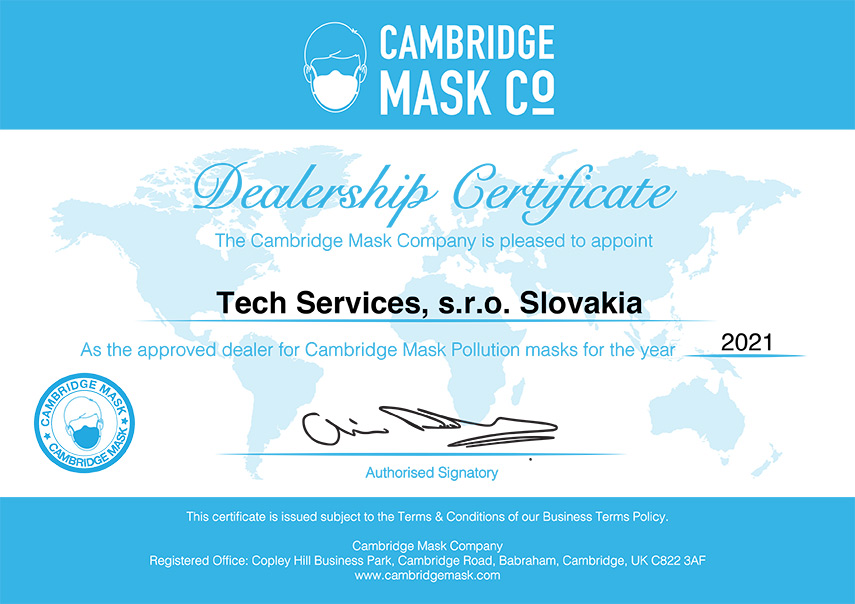 Shop with confidence at safebreath.help