Description
British Military Grade Filter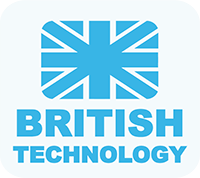 The Cambridge Mask PRO is a fashion focused pollution mask that comes in a large range of designs and 5 different sizes to fit comfortably for both children and adults.
The Cambridge Mask PRO is one of the world's most trusted anti-pollution masks.
The masks have a wide range of uses but are often utilised by travellers, cyclists, urban residents, respiratory disease sufferers or anyone wanting to reduce exposure to potentially harmful pollutants.
The Cambridge PRO mask uses a unique triple filter system.
The first layer of the filter system catches larger pollution particles such as dust and PM10. It's then backed up by the Three-Ply Micro Particulate which stops nearly 100% of smaller particulate matter such as PM2.5 and PM0.3.
The inner filtration layer is made from 100% pure activated carbon cloth, originally developed by the UK Ministry of Defence for chemical, biological, and nuclear warfare protection.
The carbon filter is treated with silver to ensure 99% of harmful pathogens are removed and killed.
The Cambridge PRO Mask can be used for up to 340 hours depending on the level of pollution it is exposed to. For the average customer this is around 3-6 months of wear.
The mask can be washed with soap and hot water, however, keep in mind that this will not extend the life of the filters. For all the details of the filter's lifespan, check out our FAQ page.
The Cambridge Mask PRO meet a wide range of tests to ensure they are effective and safe to use for the whole family.
✔ Certified as child safe under 14 U.S.C 1278a and CFR Parts 1370 1501 1500.53 and 1500.44 (Certified by Bay Area Testing Labs)
✔ EN149 standards for CE in the European Union (Certified by SAI Global and Apave Labs FR)
✔ 99.6% viral filtration efficiency and 99.7% bacterial filtration efficiency (tested by Nelson Labs USA)
✔ Particle Filtration Efficiency > 98%
Masks Performance Comparison
| | Cambridge Mask PRO | Disposable Mask | Surgical Mask |
| --- | --- | --- | --- |
| Fashion friendly | ✔ | ✘ | ✘ |
| Suitable for children | ✔ | ✘ | ✘ |
| More environmentally friendly long-lasting mask | ✔ | ✘ | ✘ |
| Comes with box for safe and easy carrying | ✔ | ✘ | ✘ |
| Adjustable earloops | ✔ | ✘ | ✘ |
| Blocks over 99% of viruses and bacteria | ✔ | ✘ | ✘ |
| Filters gas pollutants such as Ozone and oxides | ✔ | ✘ | ✘ |
| Mask filter life | 200-300 hours (3-6 months) | 8-10 hours | 8-10 hours |
| Cost per hour of use | 0,10 € | 0,20 € | 0,10 € |
Cambridge Mask PRO
Disposable Mask
Surgical Mask
Fashion friendly
✔
✘
✘
Suitable for children
✔
✘
✘
More
environmentally friendly long-lasting mask
✔
✘
✘
Comes with box for safe and easy carrying
✔
✘
✘
Adjustable earloops
✔
✘
✘
Blocks over 99% of viruses and bacteria
✔
✘
✘
Filters gas pollutants such as Ozone and oxides
✔
✘
✘
Mask filter life
200-300 hours (3-6 months)
8-10 hours
8-10 hours
Cost per hour of use
0,10 €
0,20 €
0,10 €